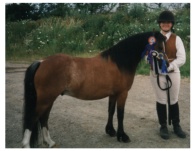 Just Jake
This is my favourite pony of all time. When he came to Hill Farm he was a posh little pony with BIG attitude and the girl he was brought for couldn't ride him. Due to certain circumstances his owners could no longer pay his livery fees and he was put up to be used in the riding school, but he was such a pain he couldn't be used. I fell in love with him and used to school him over HUGE fences free school. He could jump really high, much higher than his 12h! This is us at our one and only show at Longwood Equestrian Centre and we got loads of rosettes as you can see. Jake, I love you soooooooooo much. Where ever you are I hope you are well.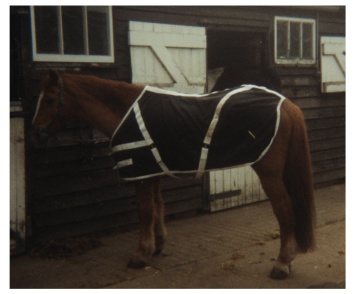 Lady Lu
This is Lady, or Lady Lu as we all called her. Can you believe she was 30!! She was really fussy and even became anorexic if thats possible for a horse. She wouldn't eat anything. We ended up having to soak he dinner in Guinness, which she loved!!!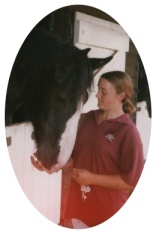 Albert (Bertie)
The favourite horse of all time, Albert. He was a great lumbering 17.3hh shire. He came to Hill Farm on school loan with his best friend Dandy Boy but being so big he couldn't really school in our indoor arenas. He was a big softie really. I was the only one that rode him. I think everyone else was scared of the big fall!!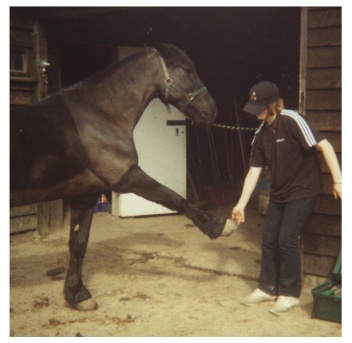 Bob and Sarah
This is Sarah Reid, my best friend, and the horse she had on loan, Robin (BOB). She had him on loan while we were at Hill Farm and she loved him to bits. They were a real pair and very alike.